Lab Rental
Covenient Location
We are located above Tiong Bahru MRT station.
Training Room Features
Medium (9 pax/12 pax) or Large (18 pax) labs available.
Availability
Monday – Friday, 9.00AM – 5.00PM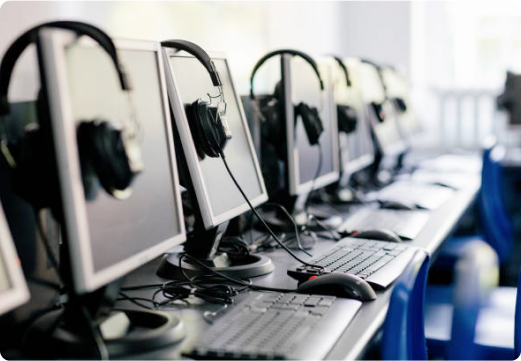 Facilities
All computers are networked with Gigabit switches.
500 Mbps Fibre Broadband Public Internet access.
Projector available.
White board, flip chart and support equipment.
Free WIFI.
Free flow of hot beverages available.
There are many eateries/restaurants available at adjacent Tiong Bahru Plaza shopping mall.
Instructor and Student Machines Specifications
Personal Computers:
Dell Core i5-8500 CPU and above
Minimum 8GB RAM
Two 500GB Hard Disks / 1TB Hard Disk
Installed with Windows 10 Operating System
Satisfied Clients
Microsoft, Sourcecode, Prota, Arista Networks, CyberArk, Visual Analysis, Pivotal, RedHat and many more.
Have a question?
Feel free to contact us to discuss your need or book a lab.
Or send us a message
We will get back to you within 24 hours.